Decorative Coatings in Elgin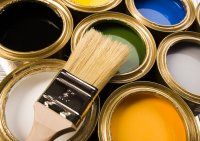 Welcome to Building and Decorative Supplies
Looking for high quality decorative coatings in Elgin and the surrounding areas? For commercial and industrial decorating coatings and supplies, come to Scotland's specialists, Building and Decorative Supplies. Based in Elgin, we welcome enquires from all over the Grampians, Aberdeenshire and throughout the Highlands, with many of the region's leading firms choosing to use our firm repeatedly.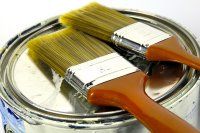 Industrial Coatings in Aberdeenshire

Building and Decorative Supplies is a highly established firm and one of the leading suppliers and wholesales of decorative coatings in the region. We are one of the leading wholesalers and suppliers of top brands including Jotun, Butinox and Demidekk, with many more available; just call us to find out more. We are proud to boast an excellent reputation around the region which we have worked hard to establish by providing exceptional customer service and fair and competitive prices on all of our products. We have a wide variety of decorating supplies and sundries available to all, simply call or email us with your enquiry and we'll be more than happy to help in any way that we can.
A Wide Variety of Decorating Supplies Available
We welcome enquiries from customers throughout the region, and regardless of whether they are a commercial or industrial customer, we are certain that we have the ideal product to suit your needs. To find out more, or to buy some of our high quality industrial coatings in Aberdeen and the surrounding areas, why not contact us here at Building and Decorative Supplies today?
Call Today for Decorative Coatings in Moray
You can reach us for industrial and commercial wholesale decorative coatings in Elgin and throughout the region, by using our handy contact page, or through the details to the side of the screen. For decorative coatings in Elgin, look no further than Building and Decorative Supplies.